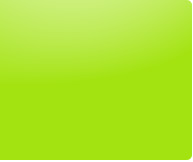 4936 Milton Street, Coatesville,

Town Hall Phone: 765-386-7205

The Community Center is a multi-purpose facility designed for use by the town and it's citizens.  A great place to reserve for your special event plus we hold many town events here including Friday night bluegrass music, seasonal bingo night, and much more. 

Reserving the Community Center:

   Coatesville Residents: (residing in town)  

   Use of the room is free to Coatesville town

   residents only.

   Non-residents: (outside the town limits)  

   The room is available for a $100 fee plus a

   $50 cleaning/key deposit.  This is payable

   to the Coatesville Town Hall to secure your

   reservation.

To schedule the Community Center for your next event, please contact Town Hall to check on availability.  For confirmed reservations, keys must be picked up at the Town Hall between 11am and 3pm one business day prior to your event (Town Hall is not open on weekends). Keys must be returned by the next business day following your event. All equipment and rooms must be thoroughly cleaned and picked after the conclusion of your event and ready for the next event.

© Copyright Town of Coatesville, Indiana. All rights reserved.

Established in the 1850's, Clay Township, Hendricks County, Indiana, 46121