The Town of Coatesville, located in the southwest corner of Hendricks County, welcomes you to our Coatesville Town website. Here you will find information about our community and its scheduled events.

While our website can give you an idea of Coatesville, an in-person visit is the best way to see the hard work, dedication and joy our town has to offer. Please return to this site often to keep up on what's happening in Coatesville.

Thank you for visiting the new town website.  Your input is important to us and we welcome your feedback on what we can do to improve this site.  Drop us a note with your suggestions or comments using our
contact page
. 
Thanks for checking us out!  

© Copyright Town of Coatesville, Indiana. All rights reserved.
SUCCESS - 2016 CRUISIN' IN COATESVILLE CAR SHOW AND STREET FAIR

This year's show was a huge success when 151 cars came roaring into town on July 16th for our 4th Annual event.  Last year we had 86 cars, so that's a big increase over last year and a new record for the town.  The Fire Department kicked the day off with an "all you can eat" breakfast at 7am for the consideration of a goodwill donation.  The show went into full swing when the band "Pack of Chihuahua"s fired up the wattage at 10:45.  The show was capped off with an awards ceremony at 1:45pm.  The downtown shops were busy with patrons shopping and playing car show bingo.  To top off the day, we had dry weather with temps in the low 80's, a perfect day for a show.  Registration is already open for next year's show on July 15th, 2017 and spots are already being reserved.  Be sure to reserve your spot soon using the link below.  We will kick it up a notch or two next year.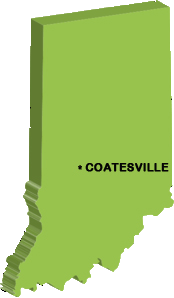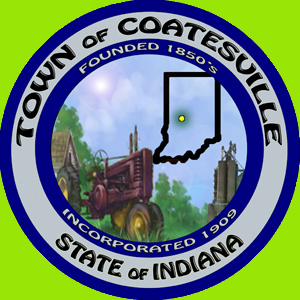 Established in the 1850's, Clay Township, Hendricks County, Indiana, 46121

OPEN TO THE PUBLIC:  The monthly Coatesville Town Council Meeting is held the first Monday of each month at 7pm.  The location is at the Town Hall building at the corner of Main and Milton streets.  Depending on the volume of people that attend, seating may be limited. 

The current 2016 meeting schedule covers the following Mondays at 7pm:  (dates subject to change)


Aug 1st     Sep 5th      Oct 3rd      Nov 7th      Dec 5th   
NOTE: We are in the process of refreshing this website with a new improved look and more information. We will make the switchover sometime in August or early September.  Stay Tuned